Curriculum Content for Nursery
👉 English
Alphabet identification A to Z with vocabulary
👉 Maths: 
Counting up to 20
Identification of Numbers 1 to 20
Rainbow writing 1-5
👉 Pattern writing: 
Standing, sleeping and slanting lines,
Left open curve, right open curve, upside curve, downside curve,
closed curve bump –ity u up/ u down/v up/ v down pattern
👉 Concepts:
Shapes (circle, square, triangle and rectangle)
Colours (red, blue, yellow, green and orange)
Big / Small, Up / Down, In /Out, in front / Behind / in between
Day / Night, Tall / Short, Heavy / Light, On / Under, Day / Night
More/Less, Happy/Sad, Wet/dry, Same/Different, Hot/Cold, Start/Finish
👉 EVS
Body parts: identification and uses
Houses: Identification of different rooms
Garden and its surroundings
Creepy crawlies (Ant, Butterfly, Fly, Mosquito, Lady Bug)
Different types of clothes used during different seasons and occasions
Personal hygiene
Food we eat, Fruits and Animals
Animals: Pet/Farm/Jungle/Water
Transport: Air, Water and Land
Musical instruments
Friends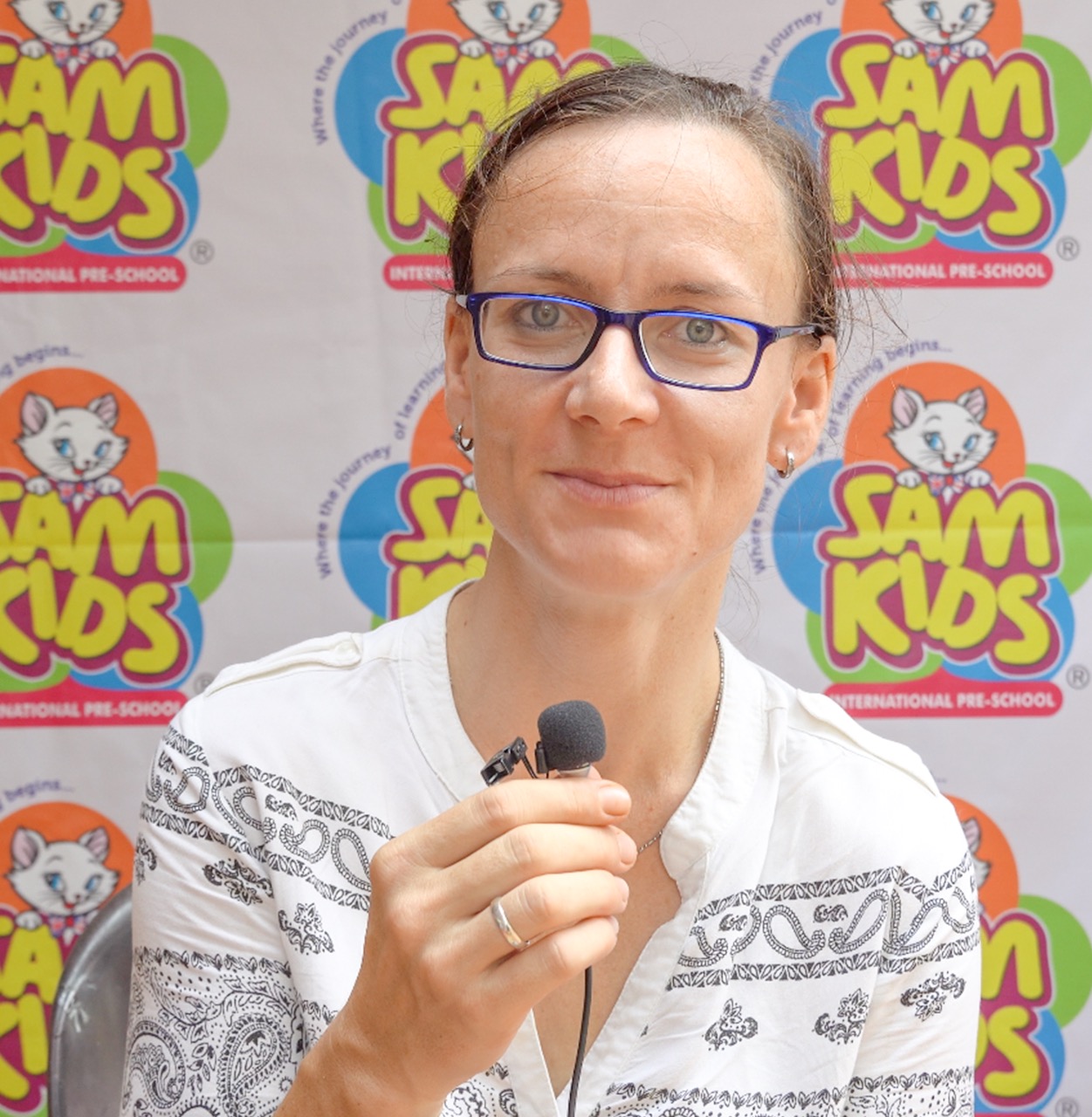 "My two children are in samkids and they really enjoy the homely atmosphere here. as parents we feel samkids is a very caring and safe place for our children."
Martina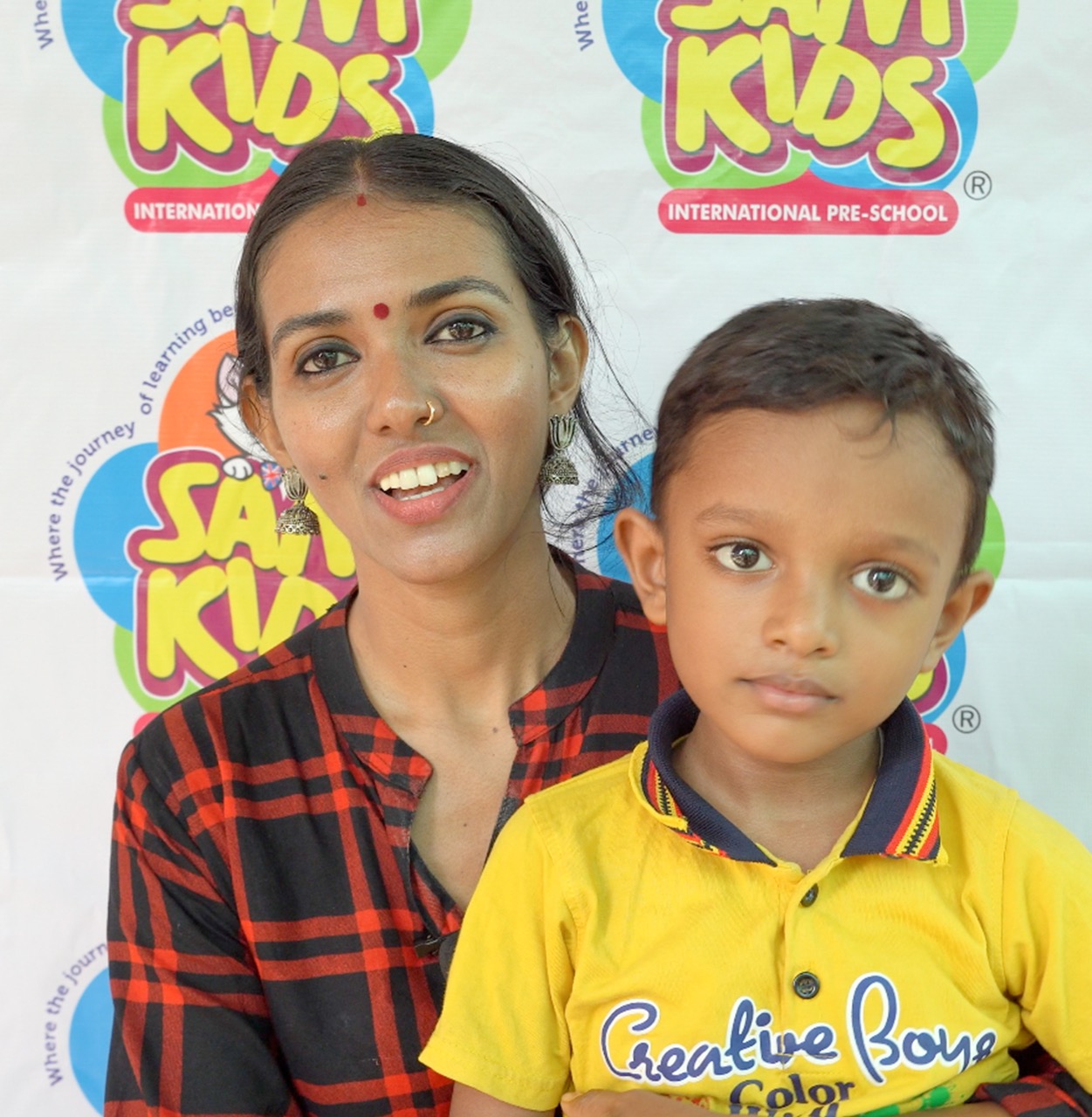 "I have noticed a positive change in the social interaction, attention span and food habits of my child after joining samkids. i am very satisfied with daycare services also. i feel samkids is a very secure and caring place for my child"
Neenu Prasad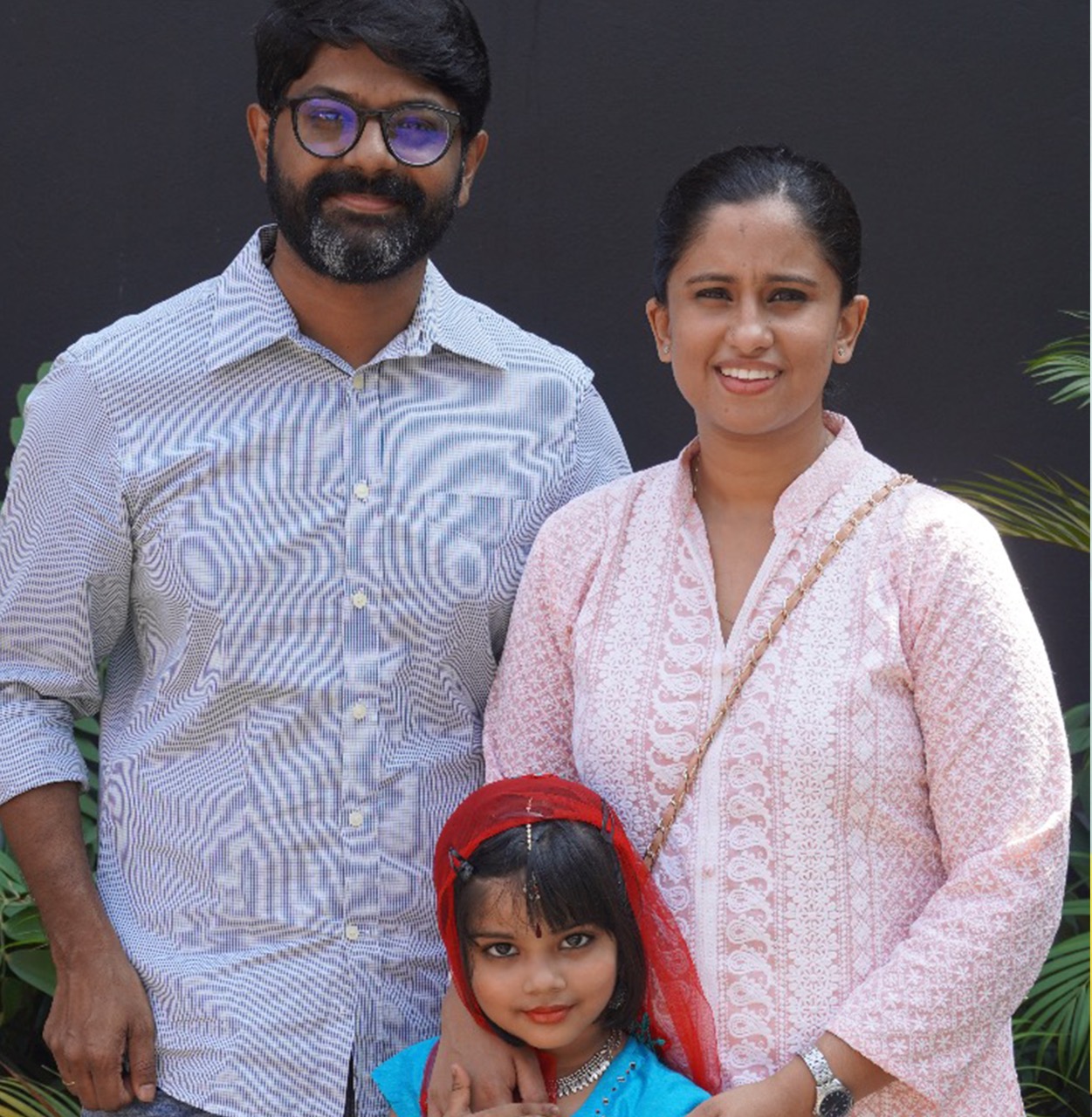 "The teaching methodology at samkids is very child friendly which enables the children to grasp the concepts very fast. our child always surprises us with new rhymes and stories. we are very impressed with the way she has picked up and learned new things after joining samkids."
Simi & Anoop