Curriculum for LKG
👉 English 
Recognize and write alphabets "A to Z"
Identification of phonic sounds and words starting with "A to Z"
Identification of vowels and consonants
Reading CVC words, sight words, rhyming words, action words and position words with pictures
👉 Maths
Counting numbers up to 100.
Name and identify common Shapes 
Identification and writing numbers 1 to 50
Counting and writing numbers against corresponding number of objects
👉 Concepts
Name and identify primary and secondary colours
Size: biggest/ big/small/smallest, Before/Between/After
Over / under, Up / down, In / out, Front / back, Hot/Cold, Day/night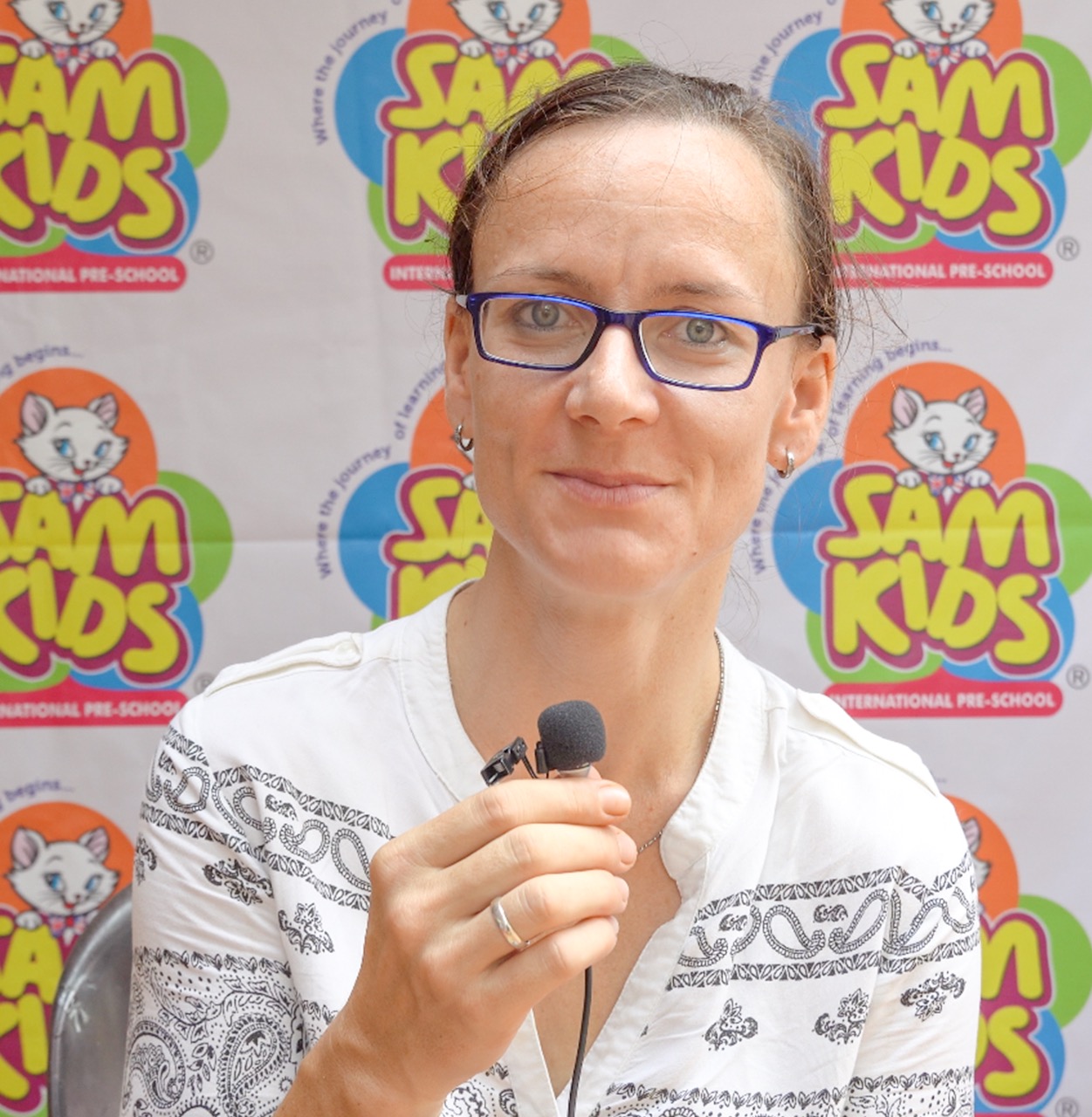 "My two children are in samkids and they really enjoy the homely atmosphere here. as parents we feel samkids is a very caring and safe place for our children."
Martina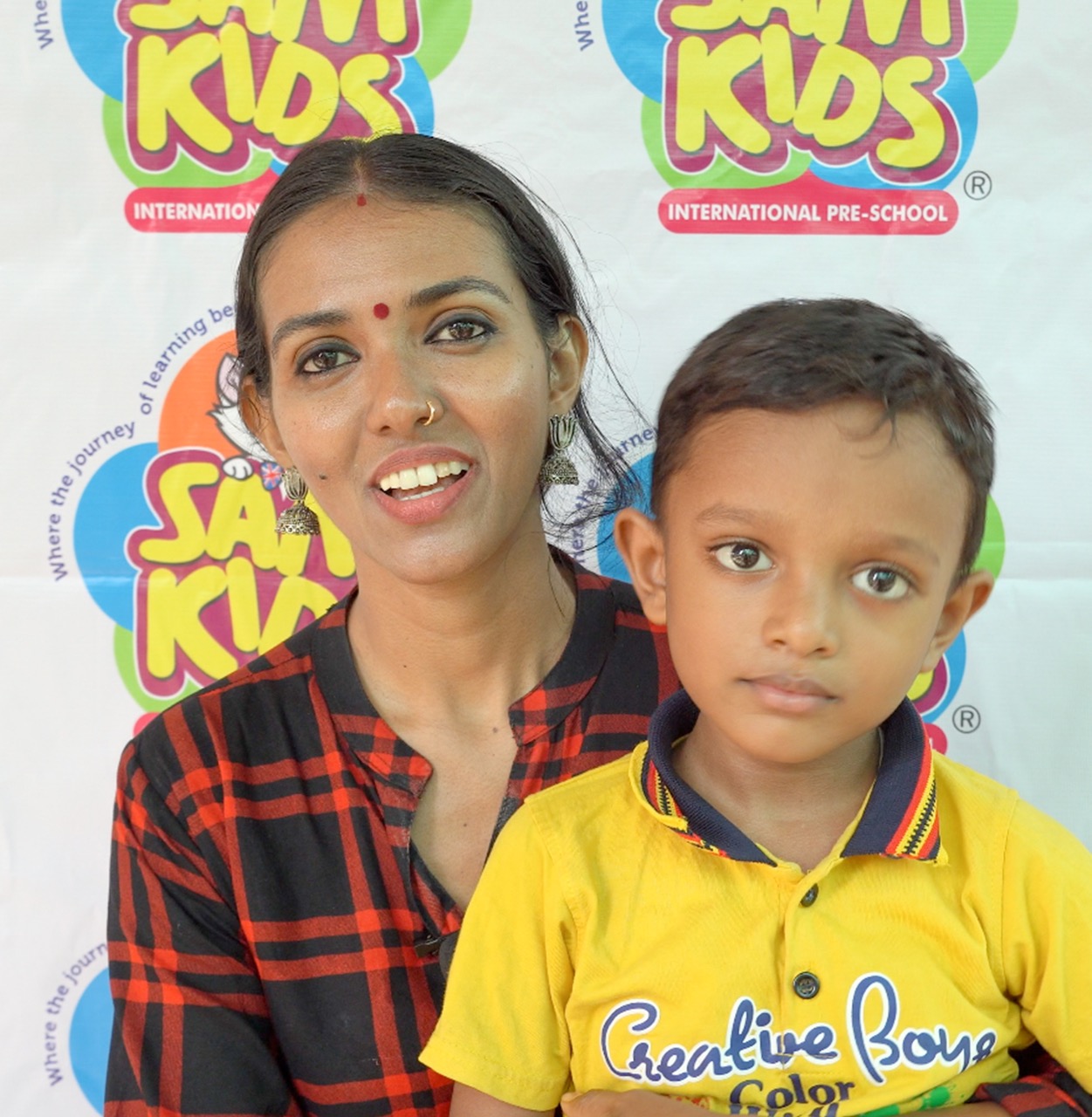 "I have noticed a positive change in the social interaction, attention span and food habits of my child after joining samkids. i am very satisfied with daycare services also. i feel samkids is a very secure and caring place for my child"
Neenu Prasad
"The teaching methodology at samkids is very child friendly which enables the children to grasp the concepts very fast. our child always surprises us with new rhymes and stories. we are very impressed with the way she has picked up and learned new things after joining samkids."
Simi & Anoop